It's time to get back in the van and head for the New Forest. This time we are spending a few days at Long Meadow campsite with 'Team GT', our fellow motor-homing friends. Long Meadow is a short walk from Brockenhurst which is easily reached via forest paths from the campsite. We chose to park in the large grass meadow rather than the more cramped hard-standing pitches. Of the 72 grass pitches only 2 were occupied, and those were by 'Team GT' and ourselves so it was going to be a nice peaceful few days.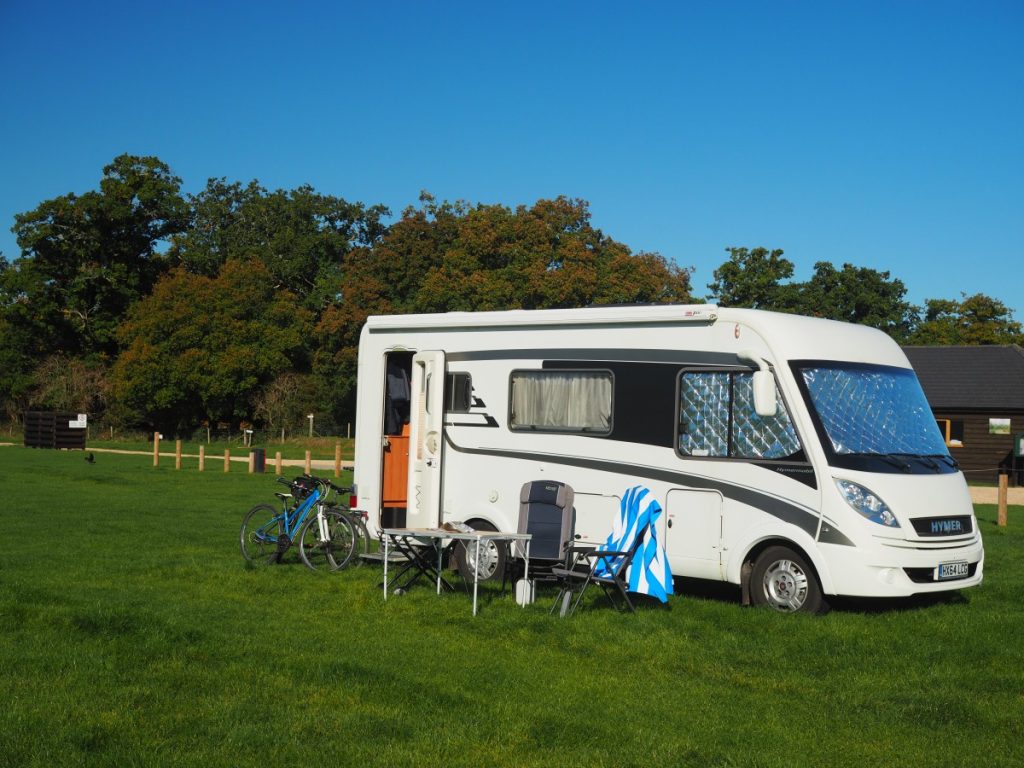 The weather on arrival was sunny and bright, but not warm. Dinner for four at our place was a lamb tagine served with rice after spending an afternoon enjoying conversation, sunshine and wine.
It got colder the next day but the lack of sunshine didn't spoil the gentle cycle journey to Brockenhurst where we enjoyed a wander around the village followed by a relaxing hot drink together before we set off back to the campsite. Despite the cold we were snug in Team GT's van for scrabble, rummikub, a delicious curry and an uninterrupted flow of fermented grape juice.
The New Forest is such a magical place; a mix of animal grazing, heath land and forest land with a variety of wildlife; buzzards, kestrels, owls and more in the air and very many ponies, cattle, donkeys and deer allowed to roam freely.
The sun came out on the following day but Team GT had to depart early leaving us to our own devices. Fiona and I headed onto the forest tracks on our bikes and enjoyed a splendid autumn day in the New Forest before heading home the following morning.
Sadly, we were only there for 3 nights although I could have easily stayed longer. Long Meadow along with most of the other New Forest campsites closes soon for the winter and doesn't open again until March or April.
Click on the photo below to see a selection of the photos we took while at Long Meadow