I've been desperate to get away for some time; to get away from managing Mum's estate; I'm sure if she'd known the insanity I'm faced with then she wouldn't have died. Anyway, we decided on a short break to Salisbury. Salisbury although it's out of county is not too far away; its campsite is walking distance from the city centre and it's a nice place.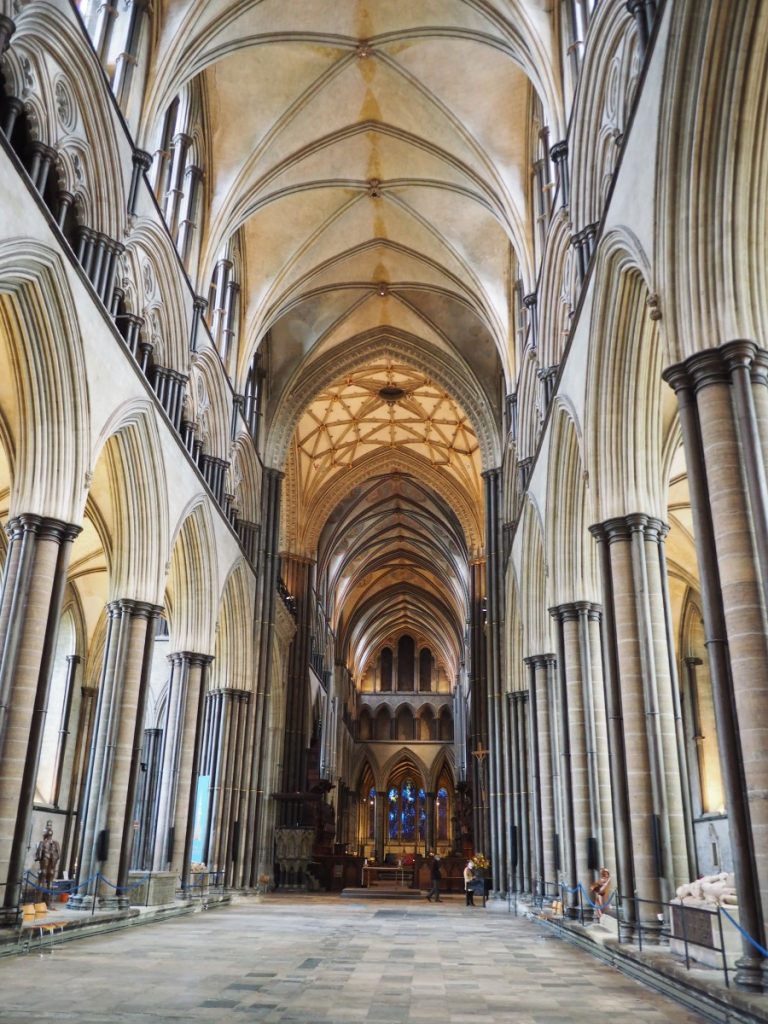 I don't do 'God' and I generally don't do churches, but Salisbury Cathedral has a wonderful 'authentic' feel to it and is well worth a visit. It feels as though it is unchanged since the 13th century when it was built.
Along its nave are a number of tombs; one tomb of a Knight who fought at Crecy (1346) and at Poitiers (1356), and a tomb of another Knight who fought at Agincourt (1415). Marvellous.
The Cathedral from the outside is a very imposing building; it's size and detail really do impress, however the interior is remarkable. To think that this structure was built and decorated 800 years ago without the use of power tools or computers!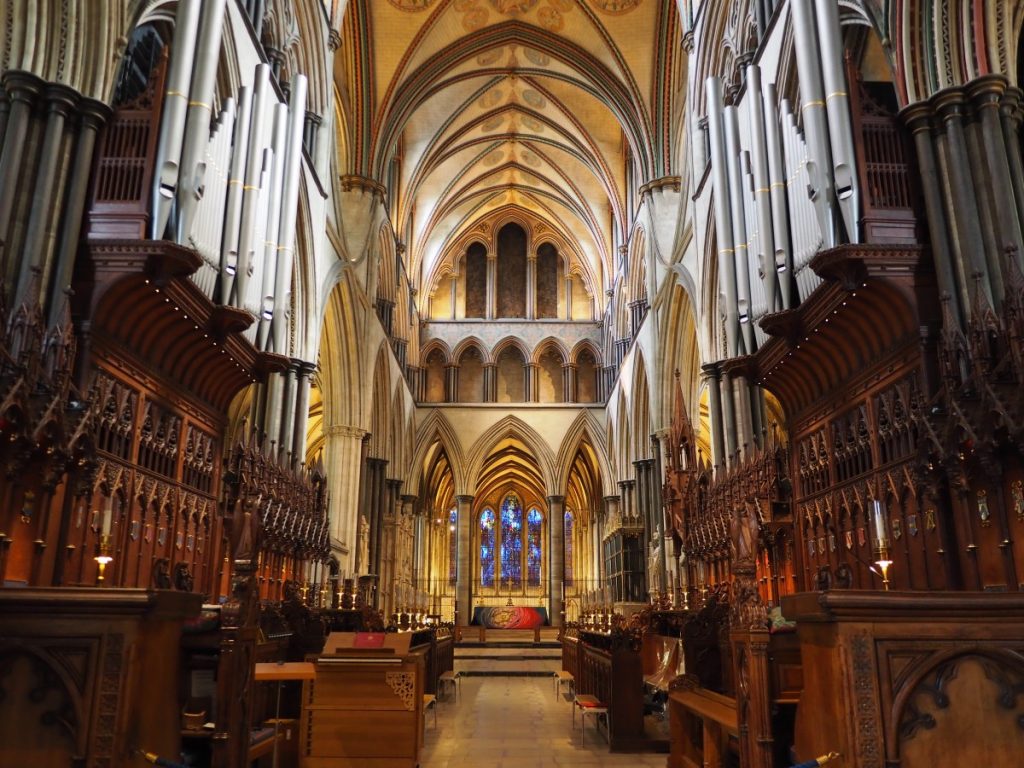 As we wandered around this magnificent old structure the choir was practising. The music and singing made the £8 entrance fee all the more worth it.
One of the relics not to be missed is the Cathedral's copy of Magna Carta, on display despite an attempt at stealing it in recent years and one of only 4 original copies available today.
Old Sarum was worth the walk around. It is the original site of the city which was moved in around 1200ad to its current site approximately 2 miles away. Nowadays all that's left are some gigantic earthworks which used to form the original hill fort and motte and bailey castle.
Click here to see more pictures of Salisbury Cathedral and around Old Sarum