The New Forest is a really beautiful area with its sleepy villages, small towns and vast areas of wild countryside in which New Forest ponies, donkeys and cattle are free to roam and generally get in the way of passing motorists, cyclists and pedestrians. It is a super place to camp as there are numerous forest campsites, many of which have some of the every day necessities such as showers and toilets. We chose to book a couple of nights at Roundhill which has showers and toilets but no electric hook up and no motorhome service area for waste water disposal and we duly arrived there on the afternoon of Sunday 5th June during the mini heatwave.
The campsite is located equidistant between Brockenhurst and Beaulieu and was marvellously deserted and quiet throughout our stay. It had been built adjacent to the disused war time airfield of RAF Beaulieu, very little of which survives today as it has been almost entirely taken back by nature but you can cycle or walk around its perimeter which is now bridleway and some rough tracks.
Many of the roads around Roundhill and Brockenhurst are quiet and fine for cycling, although the A337 between Lyndhurst and Brockenhurst was rather busy.
Roundhill got its name from the circular bronze age burial mound, Round Barrow, located on its periphery. Ah, the marvellous things on your very doorstep!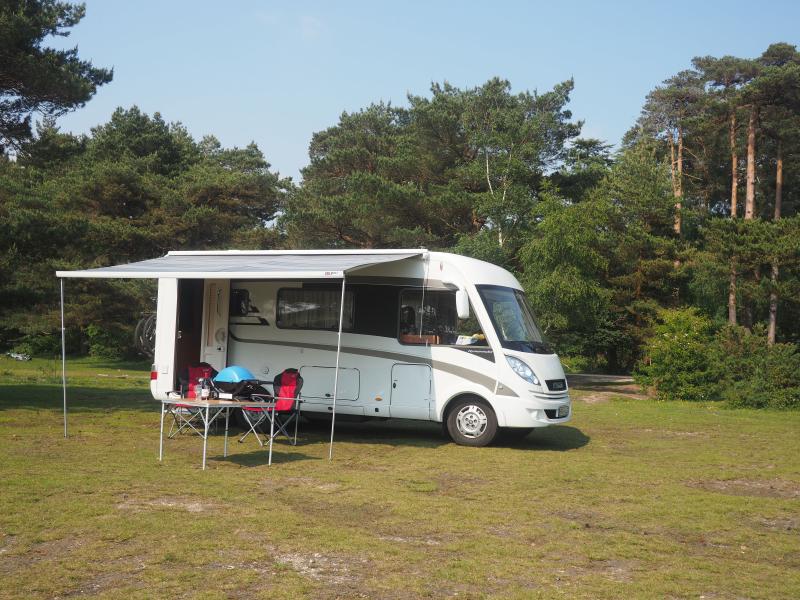 Here we are parked in the forest, awning extended to provide shade from the hot sun, cooker and bottle of wine at the ready. The wine is courtesy of Maryanne and Chris – many thanks to you both.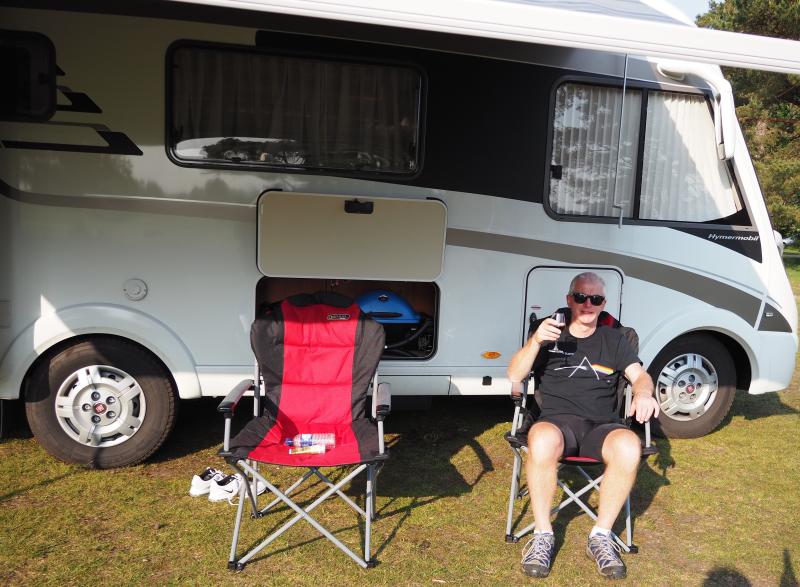 And here you see me finishing off my 3rd glass of wine before dinner. We had an apple each, which attracted a nosy Pony right into our living space. Thankfully he didn't try and get into the 'van.
Ah, bliss. Temperatures were in the high 20's and despite the BBC (which lies like a carpet) forecasting rain we didn't have a drop. We enjoyed ourselves so much that we extended our stay by an extra night to take advantage of the good weather. We made good use of our bikes and spent many hours cycling, including excursions to Beaulieu, Buckers Hard, Brockenhurst and Lyndhurst. We will be going back again, but not in the school holidays.