In commemoration of the 75th anniversary of the Normandy invasion five days of events were staged in and around Portsmouth & Southsea from the 5th-9th of June.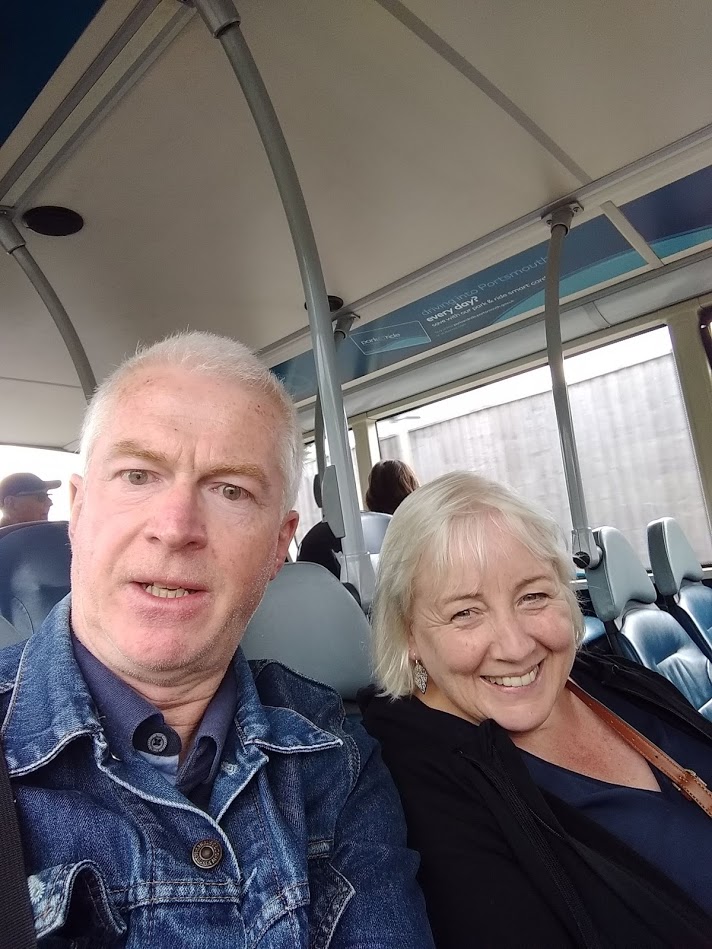 With the improving weather on Sunday 9th we decided to get to the park and ride at Tipner for the short bus ride to Gunwharf and then walk over to Southsea and see what was happening. The weather was cool, jackets were necessary, as was sun factor 50, sun specs and a sun hat.
By the time we arrived Lizzie, the Donald, loser May, nouveau Napoleon and the BBC had all buzzed off and headed to France leaving Portsmouth and Southsea to us ordinary people.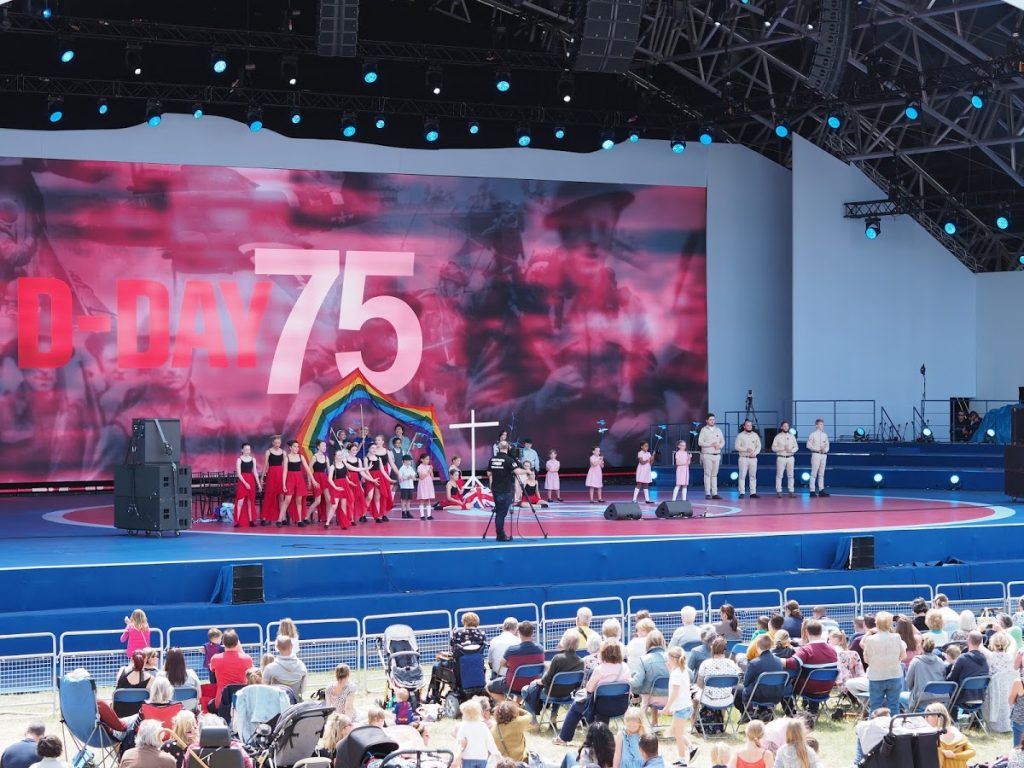 On the large open stage a number of acts performed their WWII pieces; some read wartime memoirs and entertained us with song and dance from the period. My particular favourite was the rendition of "they were only playing leap frog", a Great War song.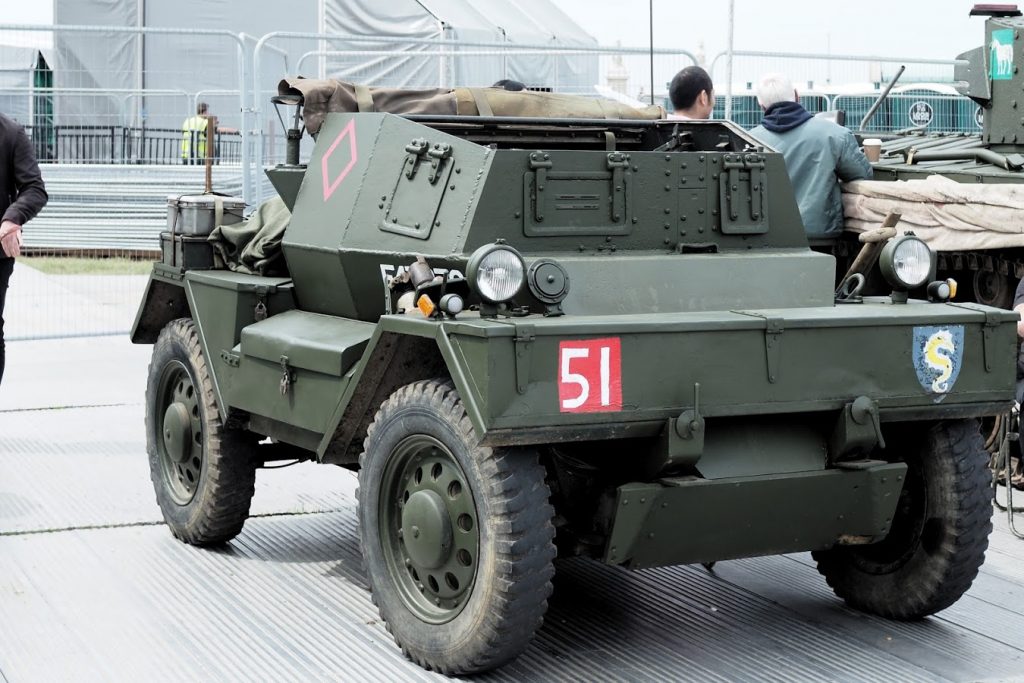 Outside the main arena there was a vintage vehicle show consisting of a number of wartime vehicles including Jeeps, ambulances, a staff car and others. There were a few buses, a gorgeous MG PA from 1934 and even a small helicopter.
As Southsea is right next to Portsmouth there were plenty of 'people watching opportunities'; there were plenty of large bodies plastered with tattoos on show – and that was just the women.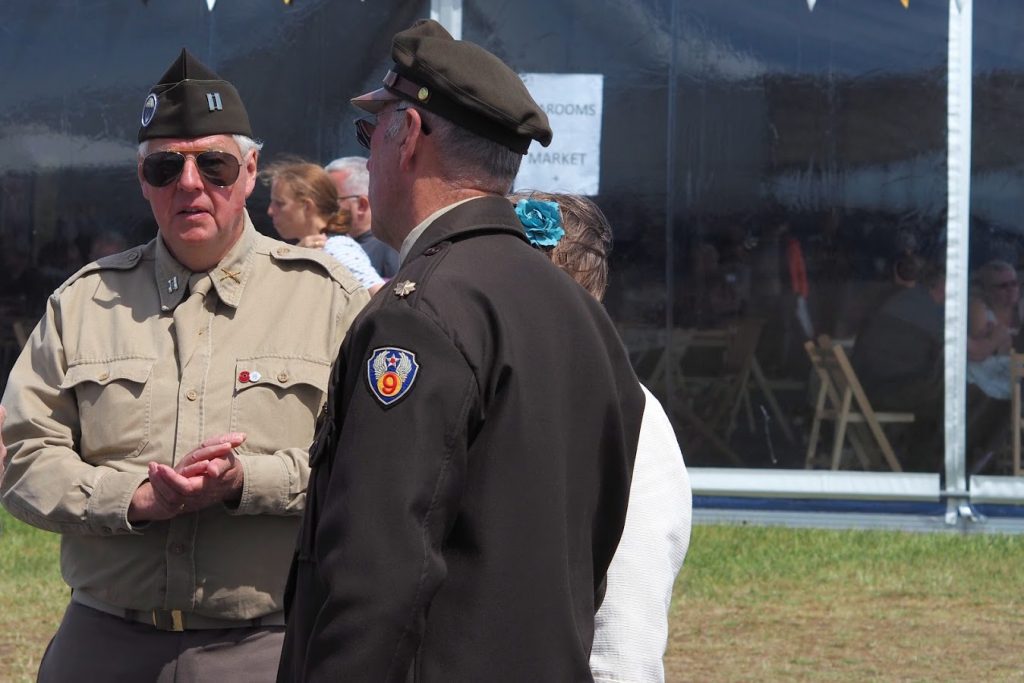 I love to see people who have the confidence to dress up in period costume. There were a few men in American uniforms, some women dressed as WWII nurses and the occasional 'civvy'. All good fun.
Whilst at Southsea, we paid a visit the Navy memorials on the seafront, where the names of thousands of lost souls are cast in bronze. A very poignant structure.
Click on the link to see the rest of our photos taken at the D-Day '75 event held on Southsea Common: Link to google photos