It's that time of year to put away my decent road bike to save it from all the salt, gravel and sand deposited on the roads. Its been raining more or less non-stop for the past six weeks or so, and those nice little country roads are now flooded with the run off from the fields which makes progress hazardous on skinny 25mm tyres. I have decided to park the road bike in the garage for the next few weeks and to get the old cyclo-cross bike out of the shed again.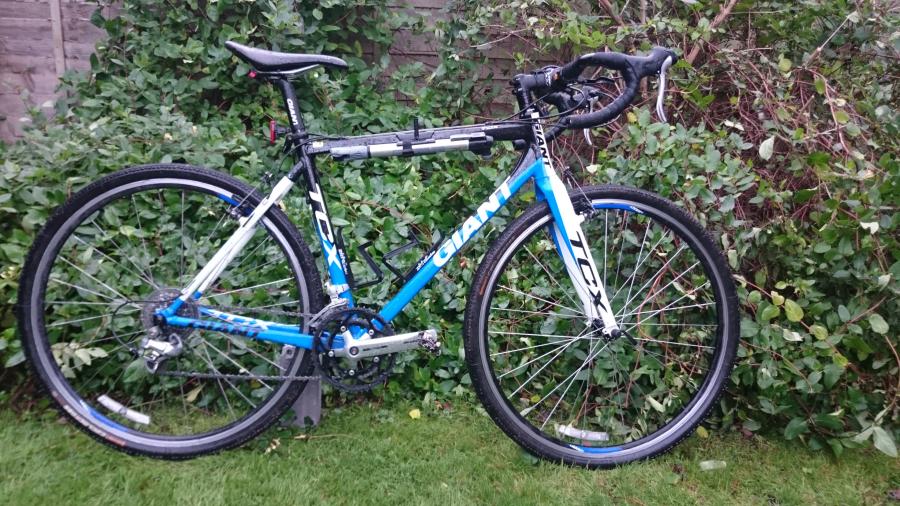 The difference between the two bikes is surprising, the road bike is so light with great brakes, the cross with its knobbly tyres feels very heavy and 'clunky' by comparison but will help me keep fit throughout the winter without wrecking the road bike.
After a quick blast yesterday, it looks like the old bike needs a new chain and sprockets as its not changing gear nice and cleanly, and those rim brakes really are awful now that I have become used to disc brakes. What a marvellous excuse to buy a new cross/adventure bike next Spring!