November 2nd
We're into November now and the weather is getting noticably colder. This morning's ride (Wednesday 2nd Nov) saw the temperature at 9C when I left home, rising only to 11C in the middle of the afternoon, but it was nice and sunny with very little wind, but I still needed fleecy leggings and a merino long sleeve vest under my cycling top.
Today's ride took me to Hedge End, Durley Church, Lower Upham, Owselbury, Warnford, West then East Meon, Clanfield, Hambledon, World's End, North Boarhunt, Wickham and then home via Titchfield.
For my first ride in November I managed a round trip of 51.8 miles in a little over 3 1/2 hours which included stopping to take photos and tip-toeing through the roadworks in Hambledon.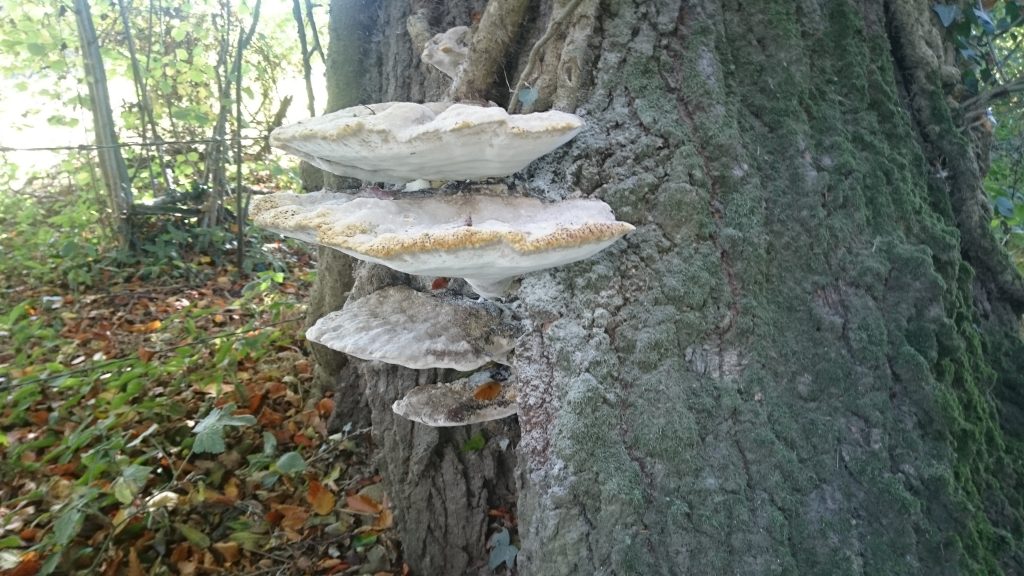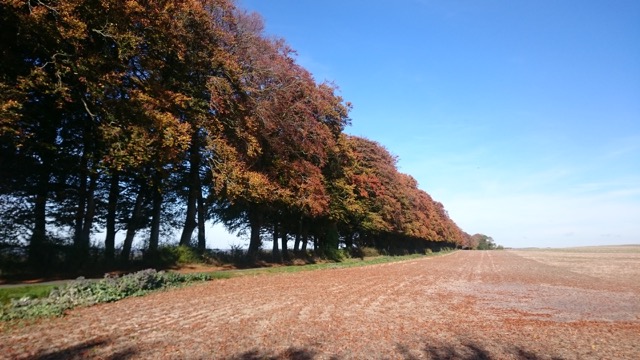 The colours of autumn at the temperatures of winter. A lovely line of old oaks off Wheeley Down.
Cycling through Clanfield looking for the signs to Hambledon I spotted the Twyford Moors classic car showroom full of really gorgeous old Jaguar XK cars and could not resist a short stop to drool over and photograph their stock.
Another long ride out today. This time to Hedge End, Lower Upham, Owslebury, Warnford, West then East Meon, Clanfield etc, Wickham and home, a total of 51 miles fuelled only by one half of a granola square (but it was Tesco finest). Good fun but it was very cold. My toes became numb after 20 miles and were as white as snow when I finally jumped into the shower. It took me a good hour to warm up and get the feeling back.
November 4th
A short ride today. It was dry when I set off but after about 8 miles the rain started and soaked me on my way home so 15 miles was all I was going to do as the rain settled in for the rest of the day.
November 5th
Another long ride out today. This time to Hedge End, Lower Upham, Owslebury, Warnford, West then East Meon, Clanfield etc, Wickham and home, a total of 51 miles fuelled only by one half of a granola square (but it was Tesco finest). Good fun but it was very cold. My toes became numb after 20 miles and were as white as snow when I finally jumped into the shower. It took me a good hour to warm up and get the feeling back