You've just got to love the South, Hampshire in particular, for its small and fairly quiet roads which can be great for cycling. Its terrain goes from the flat and fairly level Test Valley roads to the lumpy bits in the South Downs which can be quite challenging.
On the 20th May Fiona was booked on a Motorhome manoeuvring course at Sparsholt college near Winchester. I drove the 'van to the college and then went cycling for the day while Fiona got trained.
My intention was to cover about 50 miles up the Test valley towards Whitchurch and so set off for Stockbridge. The weather was OK to start with but heavy rain was forecast.
It was cold when I set off for Stockbridge and I had a rough idea of the roads I would use. The scenery along the valley is spectacular, The Test river is fed by rainwater running off the chalk downs further north so is very clear and is bursting with fish.
I rode along the A3057 and then took its spur through Chilbolton, heading for Longparish, Whitchurch to Freefolk.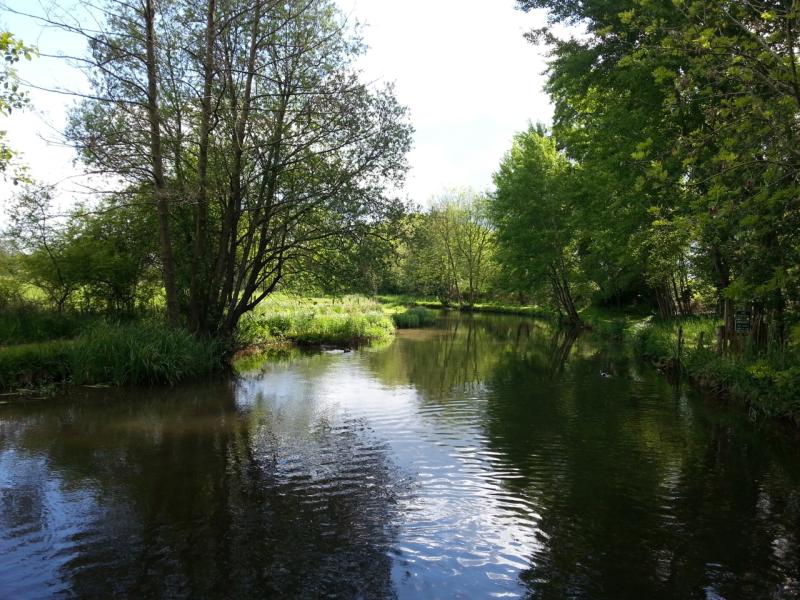 Here is a view along the Test river from the bridge at Wherwell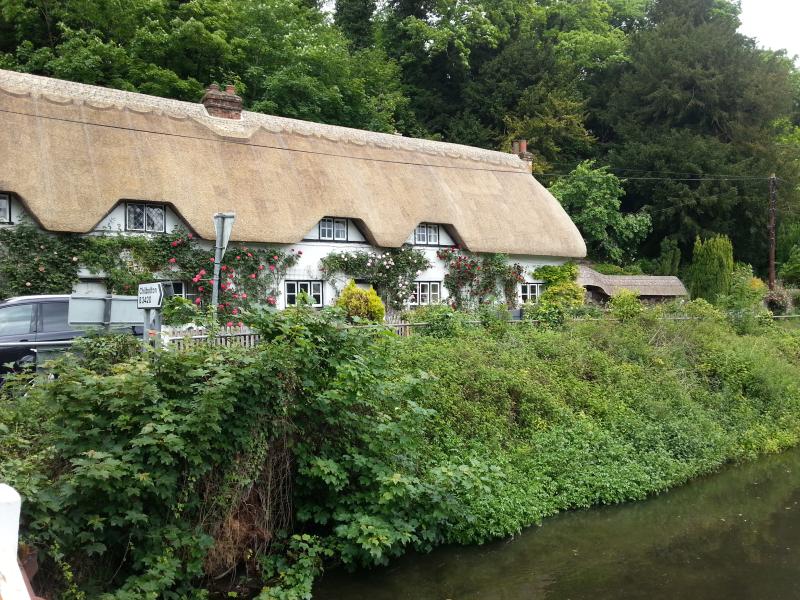 Still in Wherwell this lovely place overlooks the Test river. It has clearly been re-thatched recently and looks superb.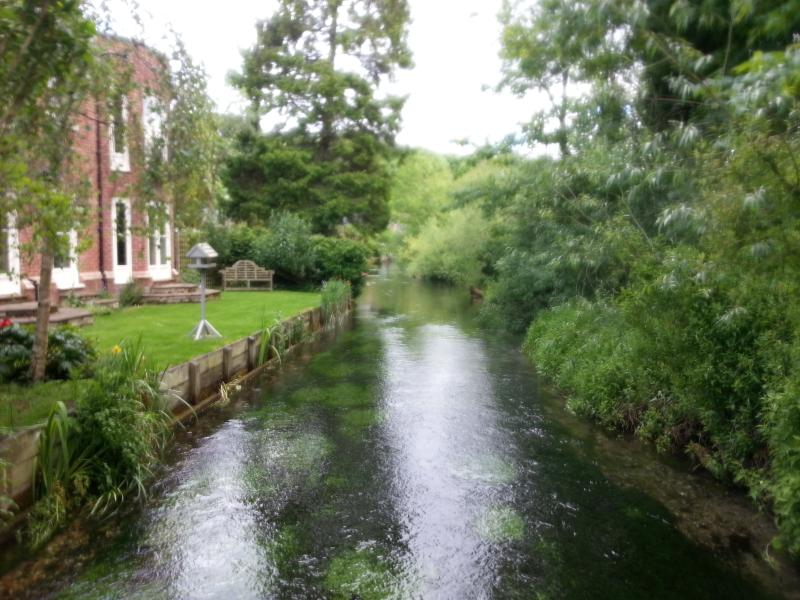 This nice place was off the main Whithurch to Overton road. I stopped here for a few minutes to watch the trout swimming in the river below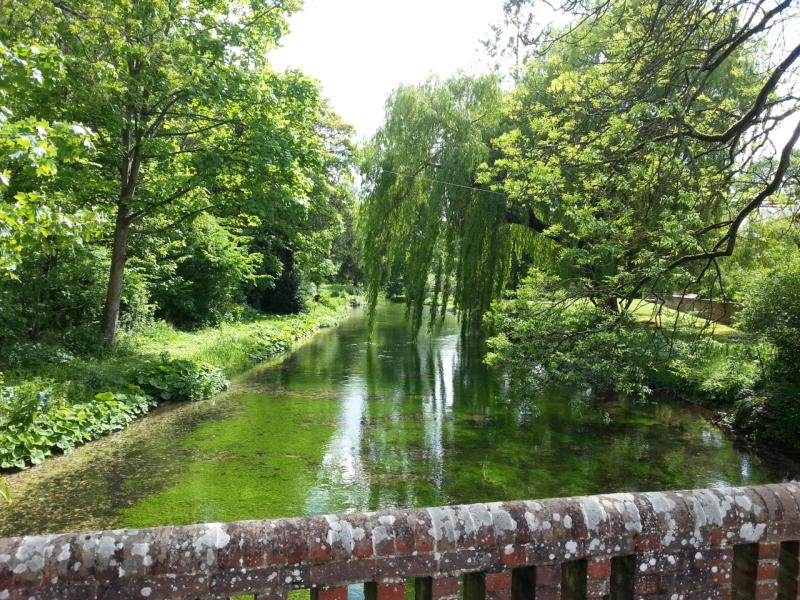 I stopped for a quick look at the 11th century St Nicholas church in Freefolk and had to cross this bridge to get to it. Lovely and tranquil, and again, the river is full of fish.
I turned back at Laverstoke which was about 26 miles from my start and shortly after leaving Whitchurch the heavens opened so I took refuge under a tree for about 20 minutes. I returned to Stockbridge via Longstock and had to shelter from the rain a couple more times. By now the temperature was dropping fast so by the time I got back to Winchester I was quite cold.
However, I managed to cycle 56 miles during the afternoon but unfortunately I managed to get a puncture right at the end of my ride. Once Fiona had finished her course I was able to take a warm shower in the van and be dressed up clean for the drive home.