It's been a while since I managed to get out for a good blast on the bike, the weather has been wet and windy but finally winter looks like it is behind us so its time to get the bike out of the shed and get those muscles working again.
Rather than use the Defy I decided to service and get out on the CX, which has the wheels and tyres more suited to wet and muddy roads.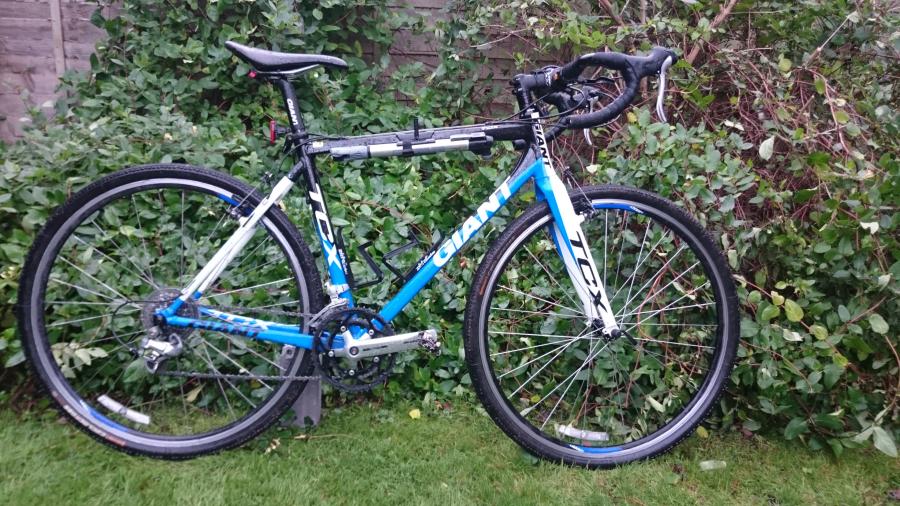 For each of my rides so far this year I have chosen to take the usual route to Hedge End, Lower Upham, Owslebury and home via Bishops Waltham. It's a round-trip of 35 miles or so and gets me up the tail end of the South Downs with its lovely views and nice quiet small roads. The elevation gain over the ride is around 600 metres, there are a few good and exhausting climbs within the first 20 miles or so.
My latest foray out was a disaster. I had made the simplest schoolboy mistake of:
Not eating enough lunch before setting off.
Took no food with me
Took no money with me.
20 miles of so from home I pretty much ran out of energy but kept going. It was getting cold and the light was fading. Cycling the last few miles along the Botley road I started to have problems with my eyesight, I really couldn't see properly and was feeling very weak. I had plenty of water with me, but nothing at all to eat. All I could do to keep going was to try and remember what was in the fridge at home and plan a monumental scoff up as soon as I arrived home.
I'd probably consumed around 150 calories for breakfast. When I arrived home, my Garmin indicated that I had burnt over 1800 calories on the ride. I was absolutely starving, my lack of fuel adversely affected my average speed. I was really angry with myself.
Other than that I was quite pleasant for the first hour or so. I spotted a few Buzzards, a woodpecker and plenty of pheasants.